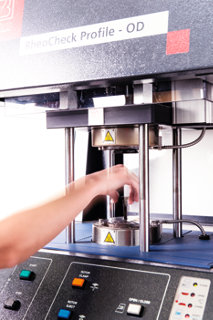 Research and development
Its laboratory technical skill enables MasterPlast to know, evaluate and face market demands, offering new additive and color masterbatches.
Experience, competence and a technologically advanced lab guarantee to customer a fast and accurate sampling service.
Research, development and new formulations for polypropylene and polyamide fiber, development of new flame retardant masterbatches, endothermic exothermic blowing additives are only some of improvements MasterPlast reached during last years.
A highly accurate quality inspection of the product manufacturing guarantee the exact reproducibility of each production
Color division offers a fast and efficient development of new tones according to the international RAL/PANTONE scale, as well as according to customers' requests.